Podcast: Play in new window | Download
Episode 2385 of the Vietnam Veteran News Podcast will feature a three-way conversation with your pod-caster, Andy Pham and special guest Nathaniel L.Moir who will discuss his new book about Bernard B. Fall titled: Number One Realist.
Nathaniel L. Moir has a very distinguished resume. He is a research associate in the Applied History Project at the John F. Kennedy School of Government, Harvard University. He is a veteran of the war in Afghanistan, a former senior research fellow at the Naval Postgraduate School, and a former Ernest May Postdoctoral Fellow in History and Policy at the Harvard Kennedy School. His is the author of Number One Realist. On top of all that, his father is a Vietnam Veteran and he served with the 101st Airborne Division in Afghanistan.
As a result of his studies of history, he recently published a book about Bernard B. Fall. The book is described as An elegant biography of Bernard B. Fall, a highly influential twentieth-century military thinker, a man haunted by both the Holocaust and the futility of modern warfare.
In a 1965 letter to Newsweek, French writer and academic Bernard Fall (1926–67) staked a claim as the 'Number One Realist' on the Vietnam War. This is the first book to study the thought of this overlooked figure, one of the most important experts on counterinsurgency warfare in Indochina. Nathaniel L. Moir's intellectual history analyses Fall's formative experiences: his service in the French underground and army during the Second World War; his father's execution by the Germans and his mother's murder in Auschwitz; and his work as a research analyst at the Nuremberg Trials.
Moir demonstrates how these critical events shaped Fall's trenchant analysis of Viet Minh-led revolutionary warfare during the French-Indochina War and the early Vietnam War.
Listen to episode 2385 and discover more about Nathaniel L. Moir and his new book about Bernard B. Fall titled: Number One Realist.
Recommended Reading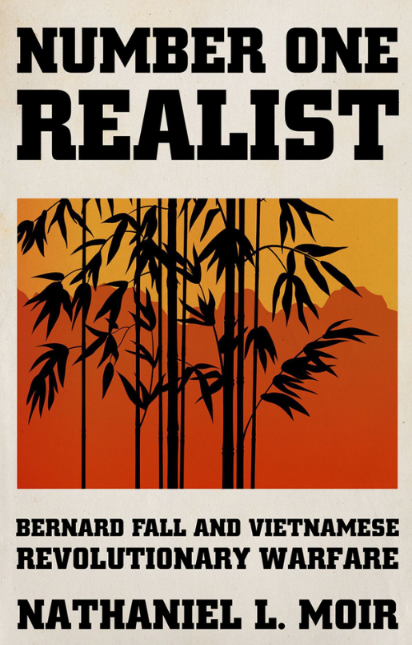 Use Coupon Code,   ADISTA5 and receive a 30% discount