Podcast: Play in new window | Download
Episode 2453

of the Vietnam Veteran News Podcast will feature an interview with Dr. Mark Moyar where he presents shocking revelations concerning the Vietnam War and the brave veterans who served there.
Dr. Moyar was featured in two previous episodes of this podcast, 2431 and 2444. He was discussing his two book about the Vietnam War.
The first in the series was titled: Triumph Forsaken: The Vietnam War, 1954-1965. It shows that South Vietnam was a vital interest of the United States by utilizing an analysis of international perceptions and power. Sadly it contends that President Lyndon Johnson had at his disposal several aggressive policy options that could have enabled South Vietnam to continue the war without a massive US troop infusion, but he ruled out these options because of faulty assumptions and inadequate intelligence, making such an infusion the only means of saving the country.
Dr. Moyar's second book in the series, Triumph Regained, The Vietnam War, 1965-1968, goes counter to accepted ideas about the War. He rejects the standard depiction of U.S. military intervention as a hopeless folly; it shows America's war to have been a strategic necessity that could have ended victoriously had President Lyndon Johnson heeded the advice of his generals. To come to these conclusions in his book, Moyar utilized a treasure trove of new sources, many of them from the North Vietnamese side.
Mark Moyar has an impressive resume. He holds the William P. Harris Chair in Military History at Hillsdale College. His past academic appointments include the Kim T. Adamson Chair of Insurgency and Terrorism at the U.S. Marine Corps University and fellowships at the Joint Special Operations University and Texas A&M University. During the Trump administration, he served in the U.S. Agency for International Development as the director of the Office of Civilian-Military Cooperation.
Listen to episode 24

53 and discover more about the shocking revelations concerning the Vietnam War by Dr. Mark Moyar.
Recommended reading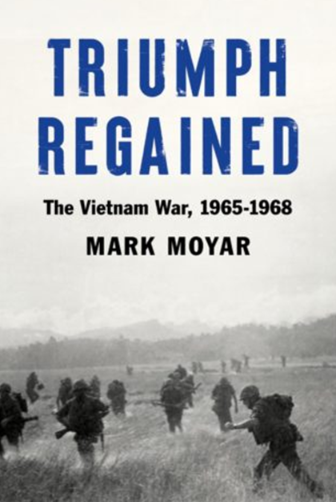 Call 1-855-203-7220
Use coupon code "vetnews"
and receive a 30% discount on your purchase.
More Recommended Reading