Podcast: Play in new window | Download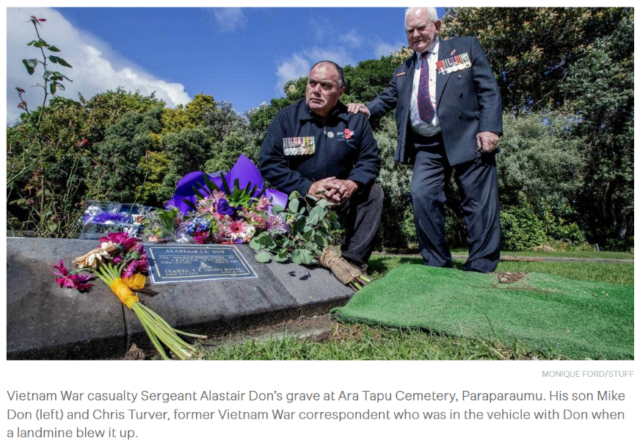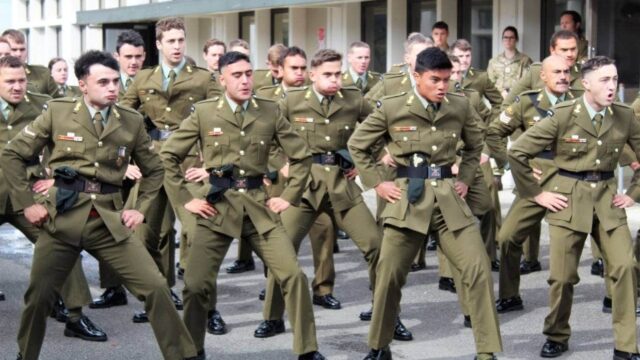 A haka for Sergeant Alastair Don as he was remembered at Linton Military Camp.
Episode 2487 of the Vietnam Veteran News Podcast will feature a story about The New Zealand Vietnam Veteran whose remains were finally returned to his home country after a 58 year delay. The featured story comes from The Stuff and is titled One of NZ's first Vietnam War casualties finally laid to rest on home soil. It was submitted by Piers Fuller of The Stuff, a leading media organization in New Zealand.
Alastair Don was a New Zealand Army Sergeant who was one of 'the 1965 originals' serving in the American Vietnam War. In September 1965 his Land Rover was blown up by a Viet Cong landmine, killing him and Bombardier Jock White. He was the first New Zealand soldier to die in the War.
Don was 27 when he died and was buried at Terendak military base in Malaysia for 53 years, and then repatriated to New Zealand in 2018. His ashes were finally interred at Paraparaumu's Ara Tapu Cemetery on Saturday in a graveside ceremony organised by his family and supported by the local RSA with several Vietnam veterans present.
Prior to his remains being interred at at Paraparaumu's Ara Tapu Cemetery, they were taken to 161 Battery at Linton Camp, where he was welcomed back on base with a rousing haka by the soldiers. Hakas include such actions as the stomping of the foot, the protrusion of the tongue and rhythmic body slapping to accompany a loud chant.
The haka is a ceremonial Māori war dance or challenge usually performed in a group and represent a display of a tribe's pride, strength and unity. The haka are still used during ceremonies and celebrations to honor guests and show the importance of the occasion. This includes family events, like birthdays, graduations, weddings and funerals.
This haka was a fitting show of respect for New Zealand Vietnam Veteran Alastair Don.
Listen to episode 2487 and discover more about The New Zealand Vietnam Veteran whose remains were finally returned to his home country.