Podcast: Play in new window | Download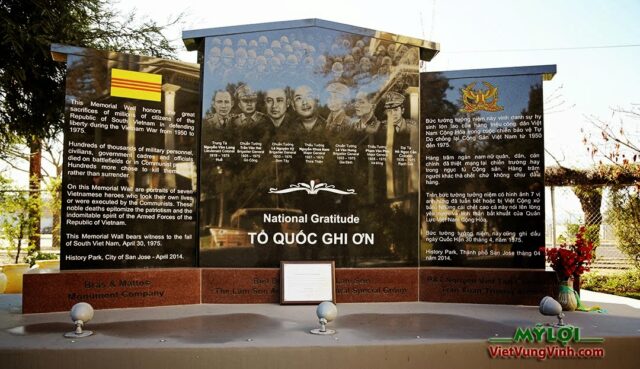 Episode 2525 of the Vietnam Veteran News Podcast will feature a story about the Viet Museum at San Jose, California. This podcast episode was aired on May 29, 2023 which is Memorial Day in the U.S. That day is set aside to remember those Americans who gave their lives for their country in war times.
A good friend of this podcast, Andy Pham, suggested that on the occasion of remembrance for Americans who died for their country it would be a good thing to remember the Vietnamese how died for their country during the American Vietnam War.
That can be done with a look at the Viet Museum at San Jose. That is why this story is featured. The featured story comes from Clio. Clio is an educational website and mobile application that guides the public to thousands of historical and cultural sites throughout the United States along with nature trails, art walking tours, and virtual tours of museums and sites.
The Viet Museum was the over 30 year labor of love of Loc Van Vu, a former Colonel in the Army of the Republic of Vietnam. The museum focuses in three periods in the history of the Republic of Vietnam and its people: 1950-1975: The Republic of Vietnam and the War in the Name of Freedom; 1975-1996: The Boat People and the Quest for Freedom; and 1975-the present: Vietnamese Americans Today and the Building of Liberty.  Its exhibits chronicle the lives of those who witnessed the fall of their government to the communists and the over one million souls who fled, usually in boats, to seek refuge abroad.
Among the museum's collection are uniforms, military medals, documents, historical photographs, and the Tan Phat, a replica of the trawler that delivered 32 Vietnamese to safety in Malaysia, which sits near the museum's entrance.
Listen to episode 2525 and discover more about the Viet Museum at San Jose, California.