Podcast: Play in new window | Download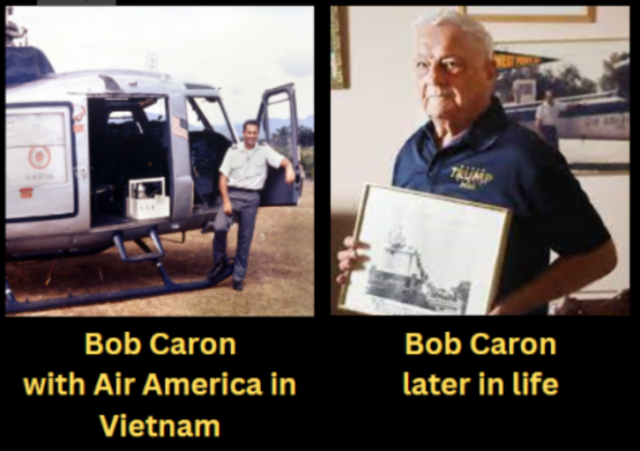 Episode 2635 of the Vietnam Veteran News Podcast will feature a press release about the legislation recently introduced into the Senate by Senator Marco Rubio to honor Air America Employees. The featured story appeared in the Floridian website and was titled: Rubio Files Legislation to Honor Airline that Provided Support to U.S. Special Forces during Vietnam War. The press release was submitted by Jackson Bakich. He was born in Orlando but raised in Lake County, Florida, Jackson Bakich is currently a senior at Florida State University. Growing up in the sunshine state, Bakich co-hosted the political talk radio show "Lake County Roundtable" (WLBE) and was a frequent guest for "Lake County Sports Show" (WQBQ). Currently, he is the Sports Editor of the FSView and the co-host of "Tomahawk Talk" (WVFS), a sports talk radio program covering Florida State athletics in Tallahassee.
According to Bakich, Senator Marco Rubio of Florida introduced bipartisan legislation that would honor the employees of Air America for their service to the Central Intelligence Agency (CIA) between 1950 and 1976.
According to Sen. Rubio, employees of the airline have not received full Federal retirement civil service benefits.
Moreover, the CIA has already memorialized their efforts at their headquarters honoring the Air America employees who lost their lives in China and Laos. The airline offered support to U.S. Special Forces during the Vietnam War.
Rubio stated that "The brave men and women of Air America deserve an immense token of appreciation for their service to our nation. I am proud to lead this bipartisan bill to ensure our fellow Americans who honorably served our great nation receive the recognition they deserve."
Bakich reported that Senator John Cornyn of Texas joined the effort as well. He announced that those who sacrificed their safety "deserve to be fairly compensated."
Listen to episode 2635 and discover more about the legislation recently introduced in the Senate by Senator Marco Rubio to honor Air America Employees.