Podcast: Play in new window | Download
DO YOU KNOW THIS MAN?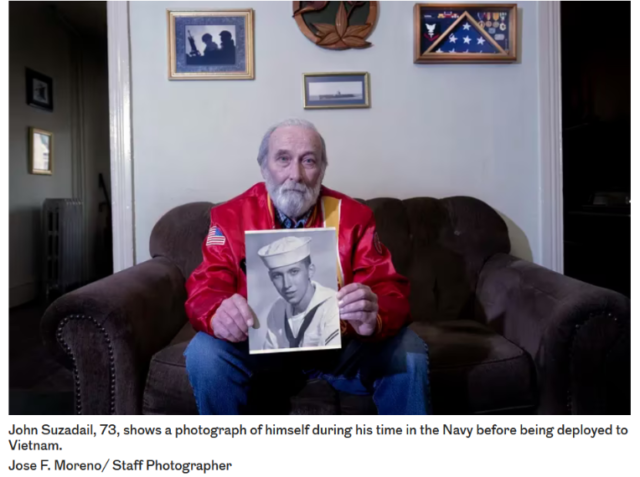 Episode 2536 of the Vietnam Veteran News Podcast will feature a story about the Marine who served in Vietnam who is looking for a fellow Marine who saved his life. The featured story appeared in The Philadelphia Inquirer and was titled: 53 years after Vietnam, he's still searching for the Marine who saved his life. Can you help? – His name was Henry. He may have been from Philly. And when it mattered most, he stepped up.
The story was submitted by Zoe Greenberg. She writes about youth culture, gender, sexuality and how people make money and meaning. If you know who Henry might be, please write to zgreenberg@inquirer.com.
John Suzadail of Tamaqua, Pennsylvania which is 90 miles north of Philadelphia served as a Marine in Vietnam. In his unit was another Marine he only knew as Henry.
May 15, 1970 while on patrol in I Corps John stepped into a booby trap and was seriously wounded. Fortunately for him, his fellow Marine only known as Henry came to his aid and saved his life with quick thinking medical assistance. Henry immediately put John on a medevac which took him to a hospital where he received more life saving medical treatment.
For the past 53 years John Suzadail has been seeking out the Marine named Henry who saved his life in Vietnam.
In the decades since returning home, Suzadail married and got a job at the post office, where he worked for 24 years. The VA diagnosed him with PTSD ("They gave me a psychiatric test and I flunked it royal," he said) and he has gone to group therapy and reconnected with some of the other men he served with. Over the years Suzadail has scoured casualty lists and Vietnam buddy finder sites, and visited comrades' graves in Idaho and Mississippi. Still, he hasn't found Henry.
Listen to episode 2536 and discover more about the Marine who served in Vietnam who is looking for a fellow Marine who saved his life.